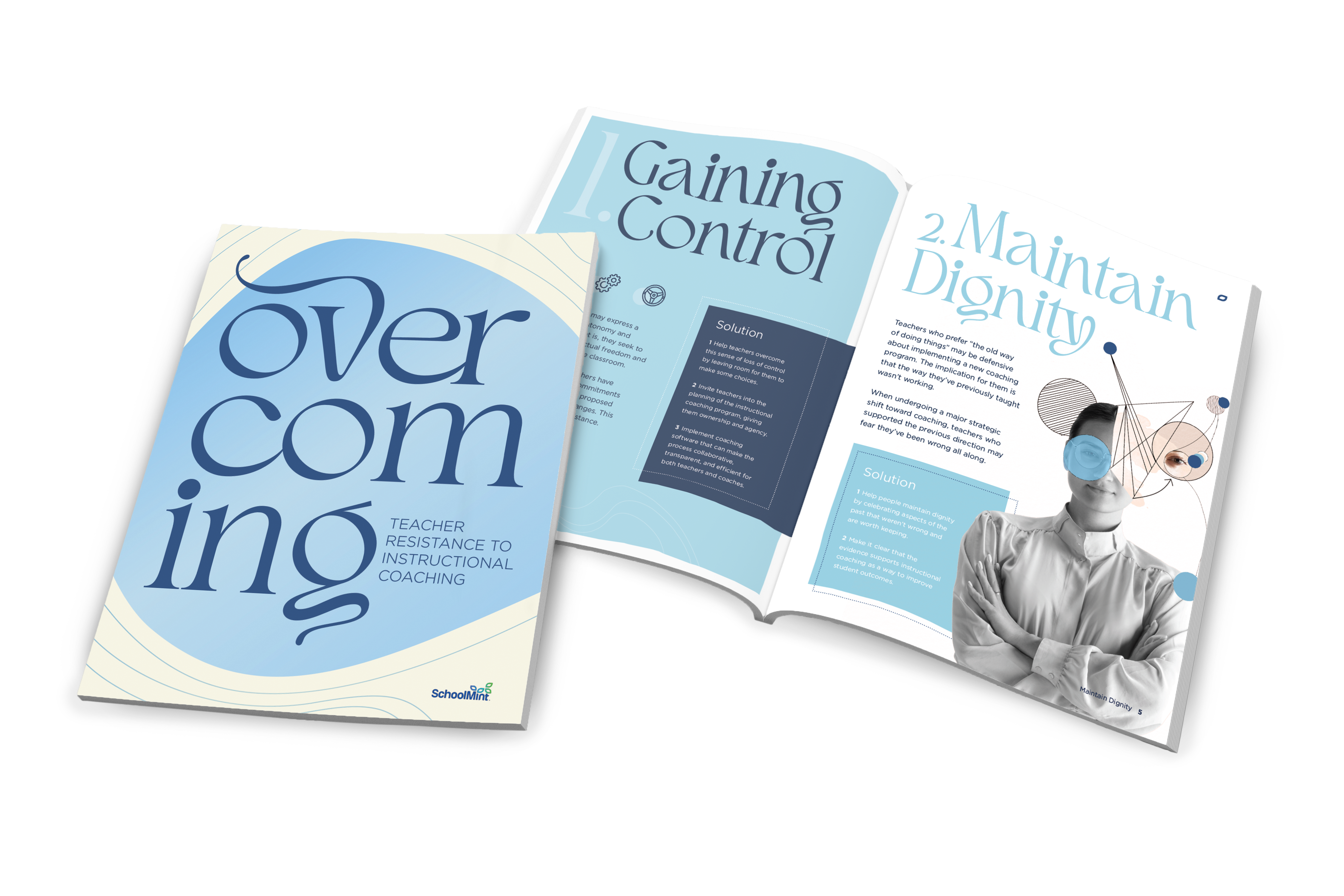 K-12 Guide
Overcoming Teacher Resistance to Instructional Coaching
A Step-by-Step Guide to Nurturing Healthy Coaching Relationships with Teachers
What's Inside?
Overcoming Teacher Resistance to Instructional Coaching offers 10 reasons educators may be resistant to instructional coaching — along with 10 solutions for soothing their concerns.
In the guide, you'll learn:
Why it's normal to be resistant to change and teacher coaching
How school leaders and coaches can create a good working relationship with educators
Why instructional coaching is effective at improving student outcomes
As a proven way to improve pedagogy and boost student achievement, implementing an instructional coaching program is worth the investment of your time and energy.
Download the guide to learn more!